Underfloor Heating
More and more households are looking for better ways to heat their homes, and underfloor heating is a great option. Underfloor heating can be up to 40% more efficient than traditional heating systems, gently warming the room from the ground up. Quicker and easier to install than you'd think, these solutions are as little as 1.8mm thick, meaning little-to-no impact on the height of your floors.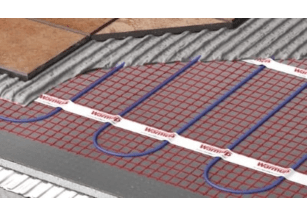 Electric Underfloor Heating
An efficient, effective, and environmentally friendly solution, we have a great range of electric underfloor heating products, for use under any floor type.