Jewson Bathrooms
Welcome to Jewson Bathrooms, your one-stop-shop for your next bathroom job.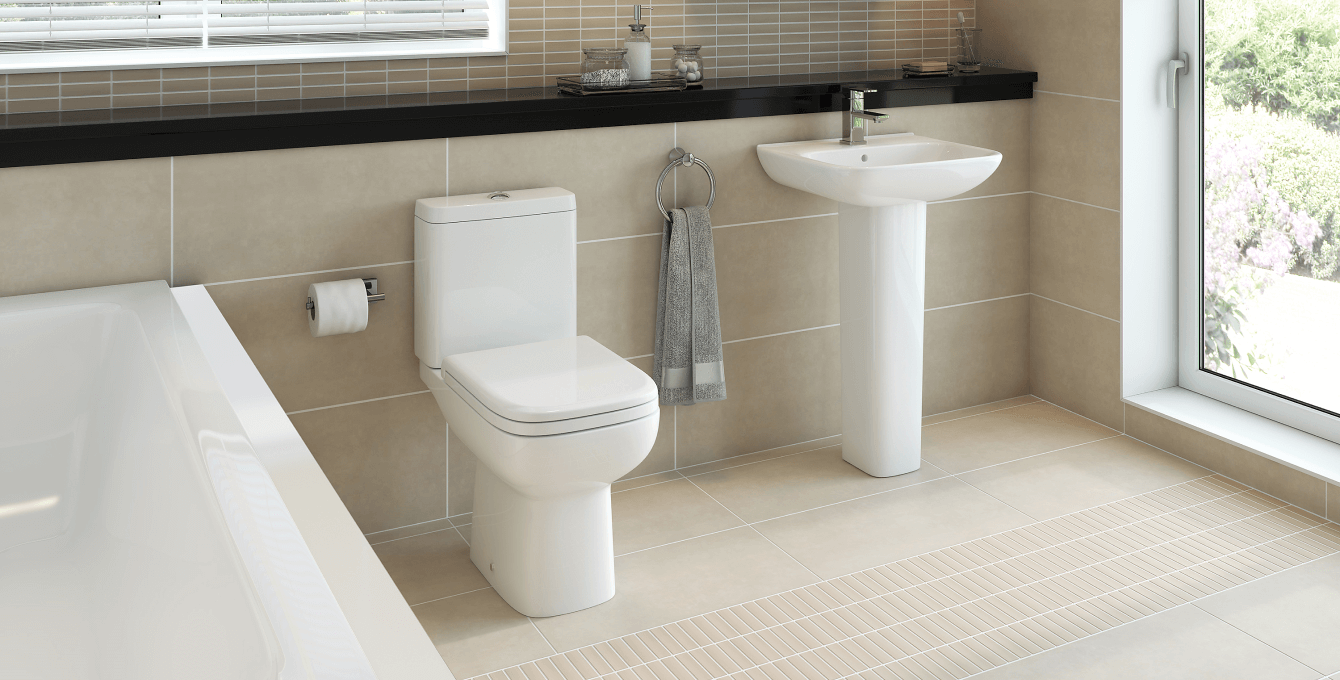 Suites
Our range of bathroom suites includes matching toilets and basins, so buying a matching bathroom is quick and easy.
And we've made sure that our bathrooms are designed to be easy to fit, and durable as well. Not only will the fitting be as smooth as possible, but it'll stand the test of time too.
Options include the modern, versatile, and elegant Ivy, the stylish and graceful Lily, and the contemporary, distinctive, and fresh Orchid. Whatever your brief and budget, we have the products for you.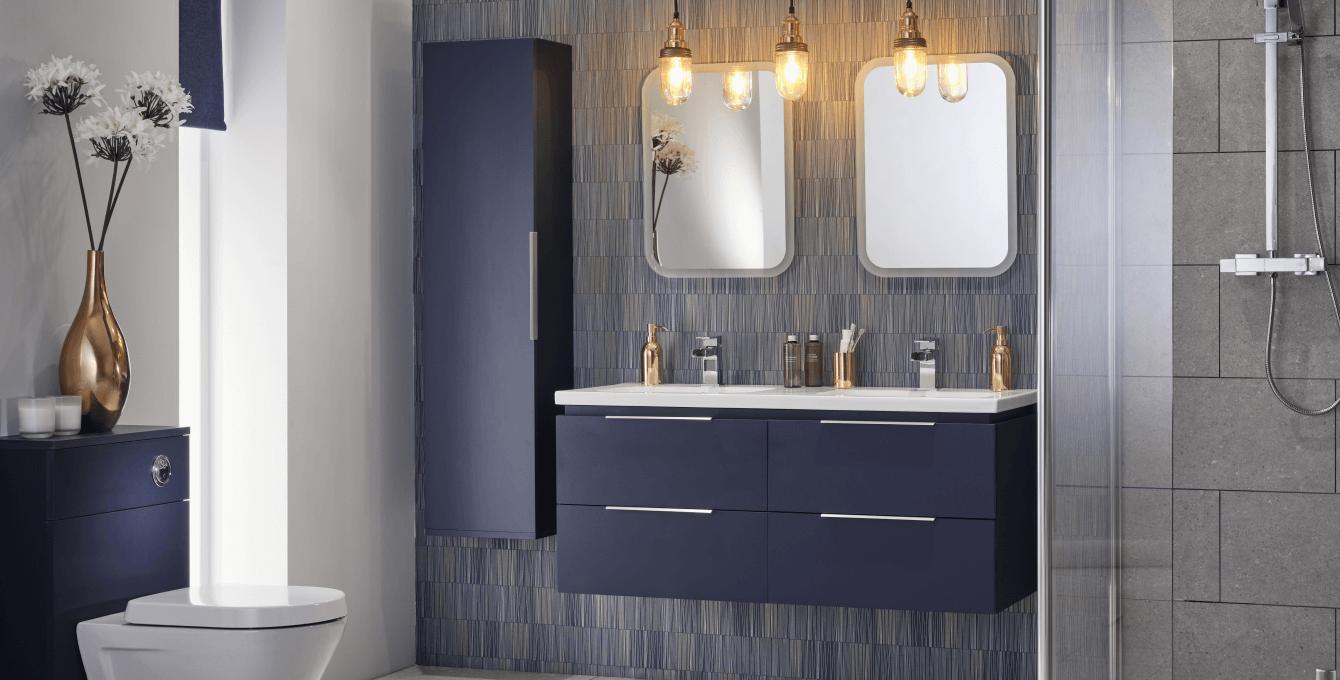 Furniture
These days, fitting bathrooms isn't only about toilets and baths. It's about the entire room, and that means cupboards, drawers, and cabinets. You might need to consider these ahead of your next bathroom job.
At Jewson we've got you covered here too. We stock a wide selection of bathroom furniture designs, so if your brief includes these items you can get them along with the suite.
Whether your brief is modern and minimalist, or cosy and classic, we have what you need at a great price!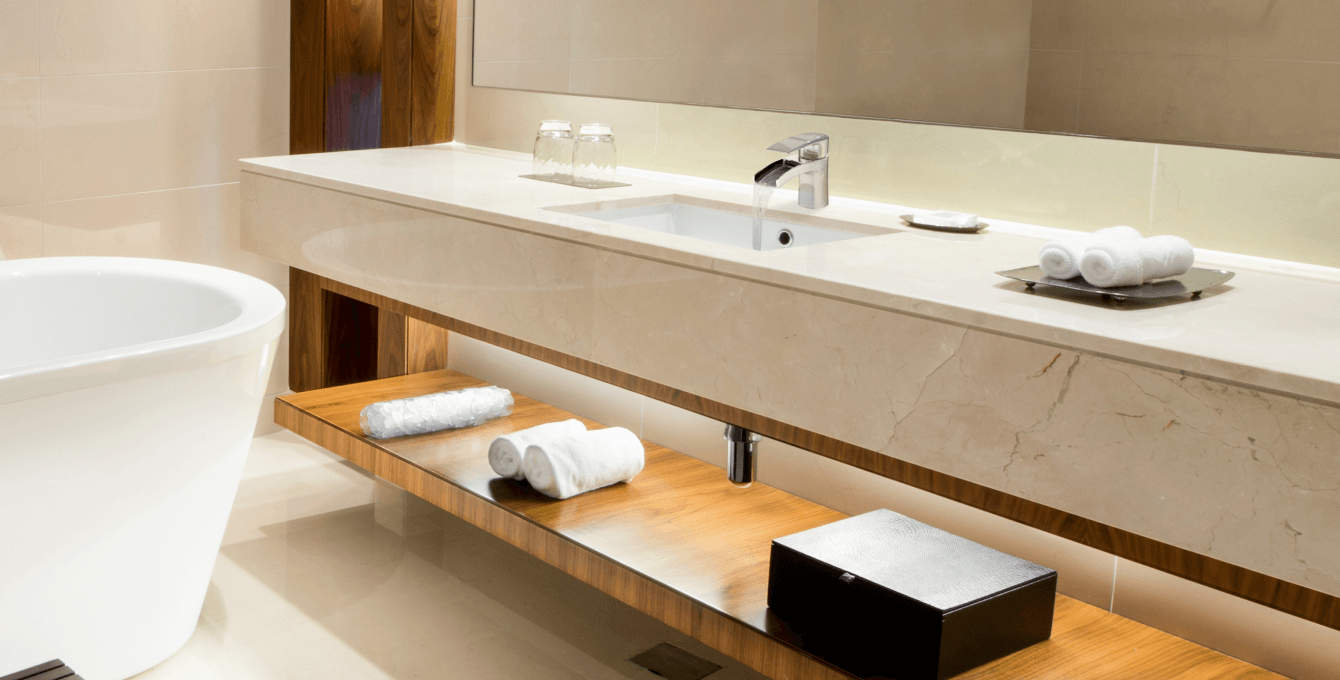 Visit a bathroom showroom
We have bathroom showrooms all over the country, so wherever you are, chances are there's one near you. These branches not only stock a lot of our bathroom products, but also contain display bathrooms to help you visualise how the finished product might look.
While you're here, you can chat with one of our in-branch experts, who can help you with your purchase. Also, many of our showroom branches have an in-house designer available if needed. A professional designer can help design a bathroom that is quicker and easier to install, without compromising the final product.
So if you've got an important bathroom job coming up, find a showroom near you before you start!