What Type of Plaster & Plasterboard Do I Need?
Plaster types
 
One coat plaster
Designed to act as a 2-in-1 base coat and finish. One coat plaster can also be used to fix up patches.  


Provides a great, smooth coverage on a variety of surfaces. It is a quick drying formula, with typical drying time of 1 and a half hours.  


Easy to apply and spread. Use for walls and ceilings with a smooth finish, or as a base coat on surfaces.  


Browning plaster
Browning plaster is similar to bonding plaster in that it can be used as a base undercoat or backing coat. Ideal for use on absorbent surfaces, such as common bricks.   


As the name might suggest, hardwall plaster is heavy-duty and durable. This makes it ideal for use in areas with high traffic. It is fast drying and easy to apply.
 
Tough coat plaster
Extremely hardwearing, and perfect as a base coat. Provides a smooth finish with a sleek appearance. Make sure it is protected from moisture to avoid visual flaws and poor adhesion.
 
Magnetic plaster
Create practical walls with magnetic plaster. Perfect for pre-schools, primary schools and other places where a magnetic wall would come in handy. Be very careful not to overmix, as this may reduce magnetic qualities. 
Plasterboard types
 
As standard as it comes, standard plasterboard is perfect for areas where only average acoustic, fire resistance and structural regulations are required. 


Moisture-resistant plasterboard is specially designed for use in wet conditions bathrooms and kitchens. 


Some properties require rigorous fire standards, such as flats and other domestic dwellings. Fire protection plasterboards are formulated to provide dependable resistance against fire.  


Thermal insulating plasterboards keep properties warm and ventilated, and keeps energy costs down. It also reduces condensation, which can lead to damp. 
 
Acoustic plasterboard is designed to reduce sound travelling between rooms, floors and adjacent dwellings. Perfect for soundproofing floors, walls and ceilings.

 
Plastering tips:
Add plaster to water, not the other way around! Otherwise you're likely to get lumps.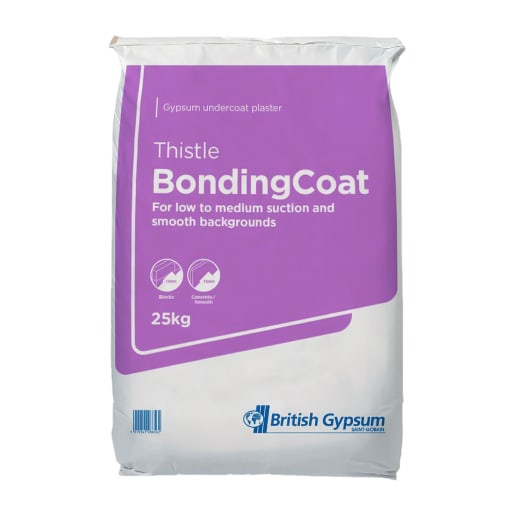 British Gypsum Thistle Bonding Coat Plaster 25kg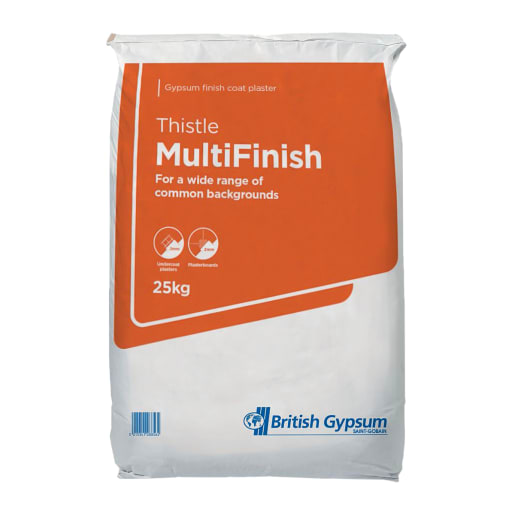 British Gypsum Thistle MultiFinish Finishing Plaster 25kg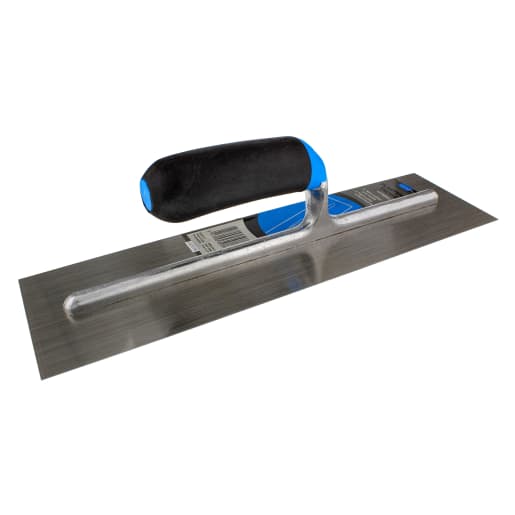 NOVIPro Plastering Trowel 355 x 85 x 114mm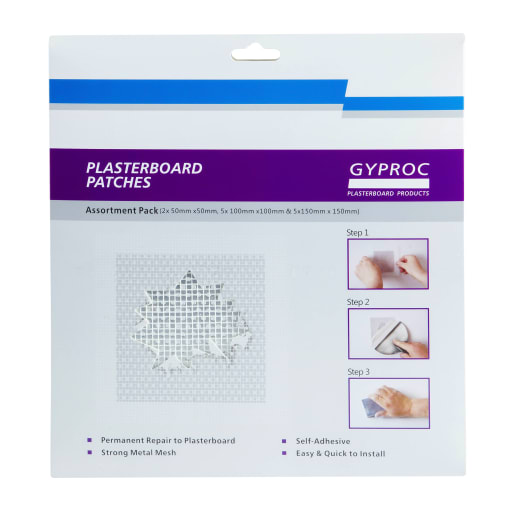 Gyproc Assorted Plasterboard Patches Pack of 12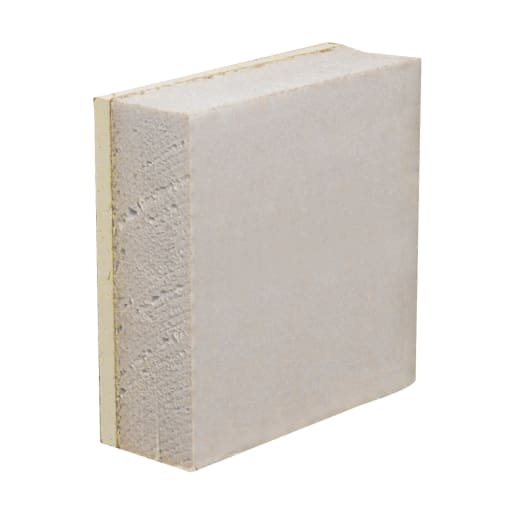 Gyproc ThermaLine Basic Standard Board Tapered Edge 2400 x 1200 x 30mm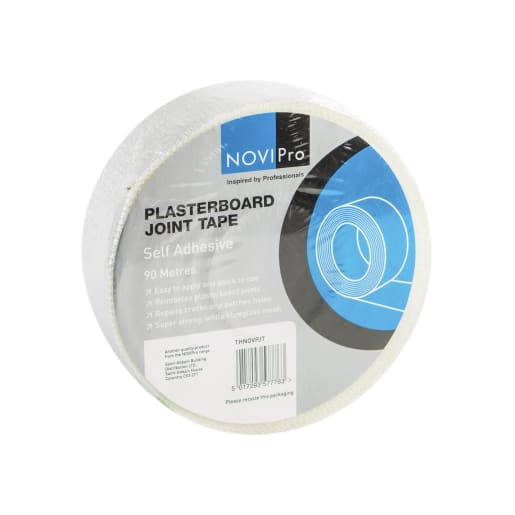 NOVIPro Plasterboard Joint Tape 48mm x 90m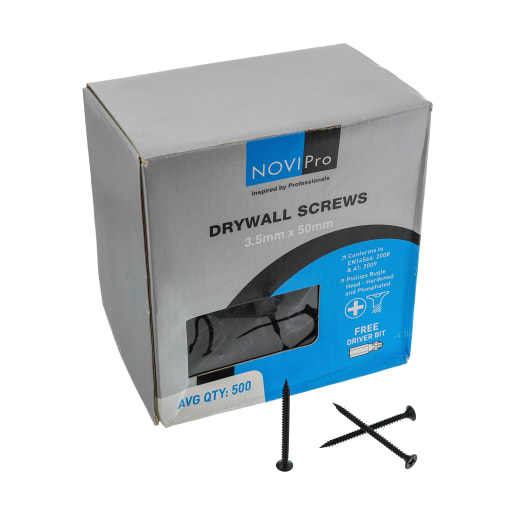 NOVIPro Drywall Screws 3.5 x 50mm Black Phosphate Plated Pack of 500